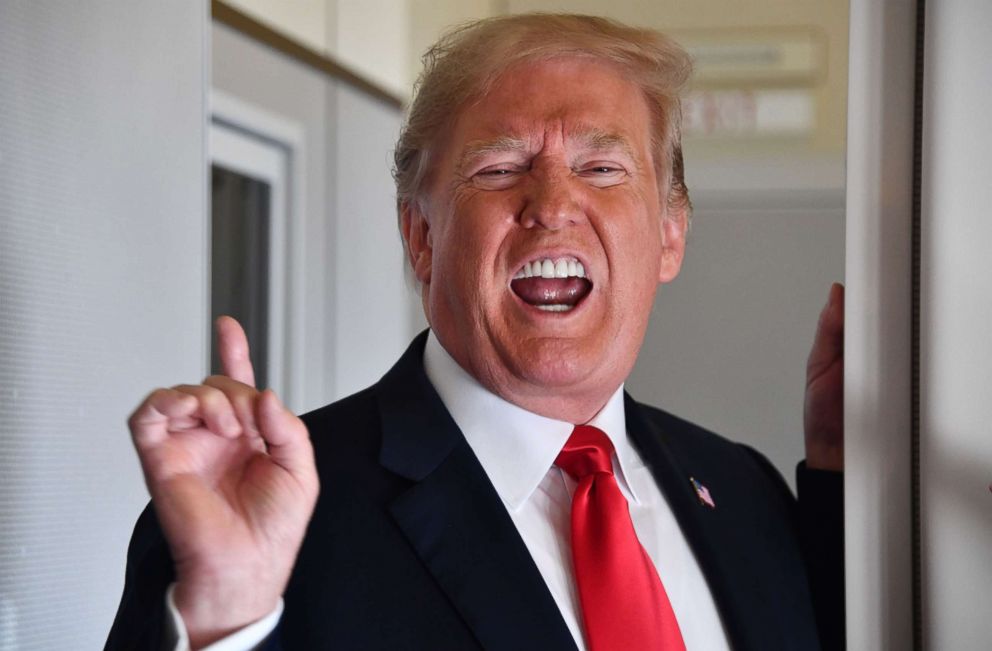 House Speaker Paul Ryan (R-Wis.) said there's "no reason" to dispute the Hurricane Maria death toll in Puerto Rico disputed in tweets this morning from President Trump, who argued that the tally was inflated to make him look bad. Trump said there were "6 to 18 deaths" shortly after the storm hit Puerto Rico in 2017.
The study, which was conducted without the backing of any political group, surveyed 3,000 residences across the United States' territory and found Puerto Ricans died at a much higher rate in the four months following the hurricane than in the same time period a year earlier.
Cora, who was born in Puerto Rico, took issue with those comments.
Ramos told ABC he's not sure how long the bottles have been sitting there, but a report from the Puerto Rico Federal Affairs Administration says FEMA made a delivery of "excess bottled water" in April.
Mr Trump said: "This was done by the Democrats in order to make me look as bad as possible when I was successfully raising billions of dollars to help rebuild Puerto Rico".
A clear pattern emerged from the analysis: The mortality rate spiked in the months after the storm, particularly in the poorest areas of Puerto Rico, and among elderly males.
Thousands are evacuated as the Philippines are hit by Super Typhoon Mangkhut
Philippines' Office of Civil Defence chief Ricardo Jalad said low-lying areas in northern regions would be evacuated on Thursday. It can affect as many as 43.4 million people, according to the United Nation's Global Disaster Alert and Coordination System.
Gutierrez conceded that "the massive power of the storm was compounded by decades of neglect from Washington", which he said "didn't happen overnight and didn't happen on President Trump's watch".
Trump weighed in on Puerto Rico as his administration was bracing for Hurricane Florence, a risky Category 2 storm expected to soon blast the Carolinas with wind, rain and storm surge.
A defense, with a mistake: While on CNN, Rick Santorum defended the Trump administration's response to Maria, saying that while FEMA plays a big role, the primary responsibility lies with the "country of Puerto Rico".
Puerto Rico Governor Ricardo Rosello said in a statement this week that Maria was "the worst natural disaster in our modern history". The loss of any life is tragic; the extent of lives lost as a result of Maria is heart wrenching. Bottom line is, we are concentrating on what we call critical lifelines - health, safety, security. "I think it's about a country that really suffered", Cora said. She then added, "It's sad to me that a natural disaster has to get political, I don't think President Trump is exclusively to blame for what happened, Puerto Rico had a number of its own problems before Maria even hit, they were filing for bankruptcy".
DeSantis' statement did not mention Trump by name, but his campaign's decision to come out against the President's view was particularly noteworthy given the candidate openly courted Trump during his primary campaign and has commended him countless times. She added: "Damn it: this is NOT about politics this was always about SAVING LIVES". But even some Republicans-especially those in Florida-are among those disagreeing with the president's assertion about the estimate from researchers at George Washington University.