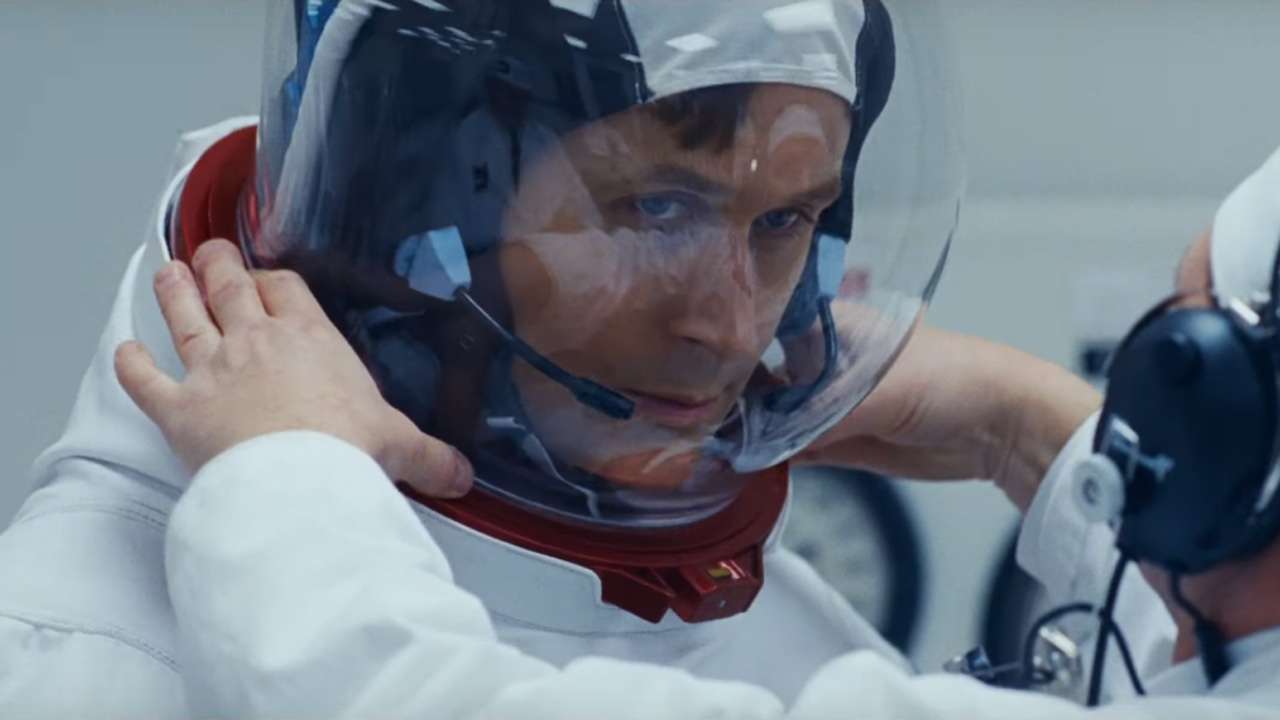 "We need to fail down here so we do not fail up there", says Ryan Gosling's Neil Armstrong with a bruised face in the trailer for Damien Chazelle's upcoming film First Man. The movie takes viewers through the gruelling trials experienced by Armstrong as he prepares to be the first man to step onto the moon in the Apollo 11 mission.
Ryan Gosling plays Armstrong with a cropped haircut and intense frown, while Claire Foy is the obligatory anxious wife.
The film will reportedly focus on Armstrong's life from 1961-1969.
So far, the Best Picture race appears to be MAJOR SLIM PICKENS so First Man will be like that first hunk of meat thrown to starving lions.
Sandra Bullock PISSED About Fan Backlash Against 2016 Ghostbusters Reboot
Cracking the top four is A24's buzzed-about horror movie Hereditary , with an estimated $13 million from 2,964 screens. Set in a near-future Los Angeles, " Hotel Artemis " is about a members-only hospital for criminals.
One reporter asks him his thoughts of how he would go down in history for his achievement, "if this flight is successful".
What's striking here is how much they're playing up the danger and the risk, both elements we tend to forget about because the mission was a success. She imagines her husband travelling 240,000 miles to land on the moon, telling her husband that it wasn't just another trip, adding that he isn't just "going to work".
"First Man" was written by Josh Singer ("Spotlight") and Nicole Perlman ("Guardians of the Galaxy"), and also stars Patrick Fugit, Ciaran Hinds, Ethan Embry, and Shea Whigham. Corey Stoll plays Buzz Aldrin, with Kyle Chandler as Deke Slayton, Jason Clarke as Ed White, and Pablo Schreiber as Jim Lovell.