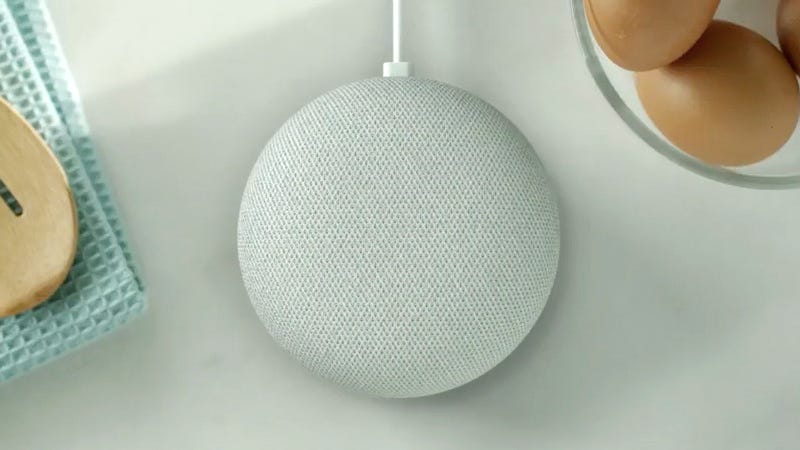 Google just announced two new voice-enabled wireless speakers called Home Mini and Home Max.
It is capable of making calendar appointments, searching the web to answer questions, controlling your smart home appliances and music streams, and is created to be scattered throughout multiple rooms in the home.
The Google Home Max features dual 4.5-inch excursion woofers to provide a great sound. They are essentially representations of your voice's characteristics that help the smart speaker to differentiate between various people. Google says the Home Mini will be capable of connecting to any Chromecast compatible speaker and can project audio in 360 degrees. At the launch, Google will also be offering a 12-month subscription to the YouTube Red and YouTube Music.
We knew about the existence of the Home Mini even before the event as the renders of the same along with its pricing information were revealed online. With that promo code, you'll be able to order a Home Mini for $0 (zero buck) from Google Store. For instance, it offers AUX capabilities so users can connect their high-end audio equipment with the device.
Basically, Google Home Mini is a smaller, cheaper Google Home created to make the Google Assistant reachable into more rooms of your home.
The new Home Mini will be released on October 19th, and will be available from major retailers in all seven current Home markets.
The Google Home has been around for just about a year now, and it seems Google is ready to make the family just a little bit bigger. It also supports "Voice Match" technology, which recognises different voices of users and shows customised results. It'll be available in other Google Home territories (like the UK) sometime next year. You get USB Type C connectivity along with a 3.5mm jack and Bluetooth connectivity if you are interested in plugging in to a more powerful speaker.
The front is covered by a fabric that is available in two colours: chalk and charcoal.